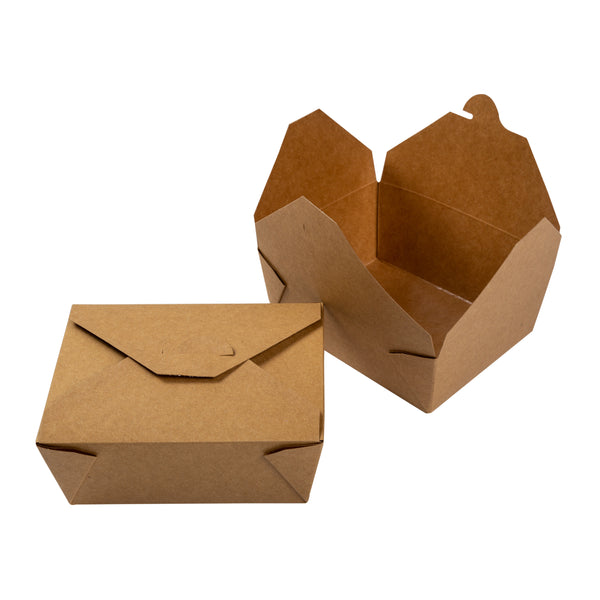 Eco Food Container, Size 8, Natural. Ideal for appetizers, sides to go and desserts. Leak resistant, *microwaveable, stackable. Environmentally friendly kraft paper food containers with a polyethylene lining.
Top - L: 6.81 IN x W: 5.59 IN
Bottom - L: 5.98 IN x W: 4.72 IN
H: 2.56 IN
*Microwave guidelines
Microwavable for up to 2 minutes (on low power setting).
Do not exceed 100°C.
Use ONLY when reheating food.
Case Dimensions

L: 22.5 IN W: 14.3 IN H: 22.2 IN