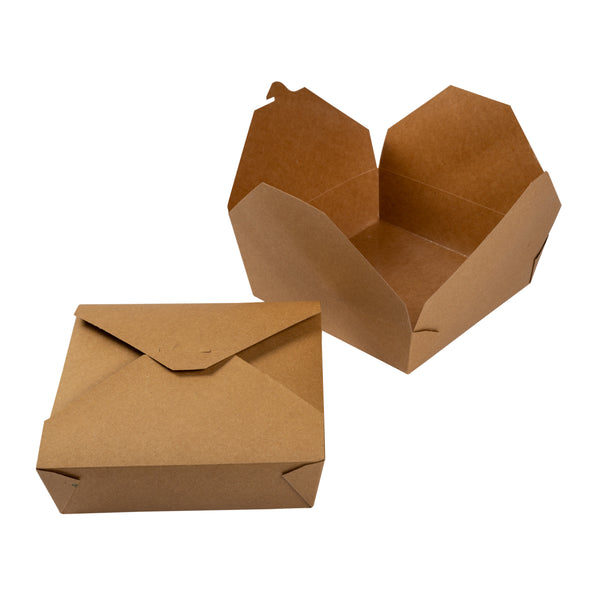 Size 5. 2.86 Litre capacity. Suitable for a full course meal; lunch or dinner, large salads, bakery items, large amounts of left overs. Environmentally friendly kraft paper food containers with a PE lining, attractive, convenient and affordable. Check the options chart inside. Replace your plastic and foam containers with our eco friendly containers. Recyclable where facilities exist!
Top - L: 9.57 IN x W: 9.45 IN
Bottom - L: 8.58 IN x W: 8.58 IN
H: 2.52 IN
*Microwave guidelines
Microwavable for up to 2 minutes (on low power setting).
Do not exceed 100°C.
Use ONLY when reheating food.
Case Dimensions

L: 21.3 IN W: 20.7 IN H: 21.5 IN