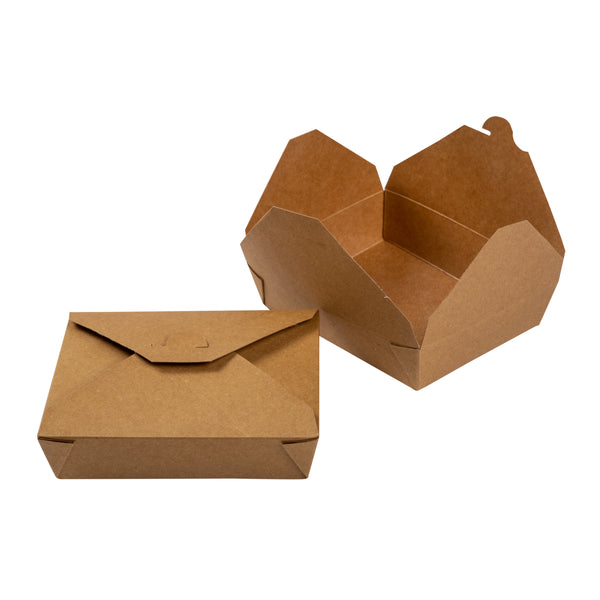 Size 12 Natural Eco food container by Hy Pax. Leak and grease resistant and retains heat and moisture to keep foods fresh. Microwavable, stackable, cut resistant. Holds hot, cold, wet or dry foods. One piece assembly and requires no lid inventory. Flaps allow easy access to food. Environmentally friendly and recyclable where facilities exist. It s all about convenience and the best choice for modern consumers. Attractive, convenient, environmentally responsible, and affordable. Food containers that can carry the food and enhance the experience, takeout food will be fresh and as appealing as dine in. With a natural polyethylene lining Paper Food Containers are a convenient and eco-friendly option compared to plastic and foam products. Perfect for takeout meals, leftover food and desserts to go! Size 12 is perfect for various foods and leftovers, sandwich, wraps, salads, fries and gravy, cookies, candy and more.
Top - L: 6.69 IN x W: 5.39 IN
Bottom - L: 6.02 IN x W: 4.76 IN
H: 1.5 IN
*Microwave guidelines
Microwavable for up to 2 minutes (on low power setting).
Do not exceed 100°C.
Use ONLY when reheating food.
Case Dimensions

L: 13.8 IN W: 14.3 IN H: 20.9 IN